Solar Full DC Off-Grid Air Conditioner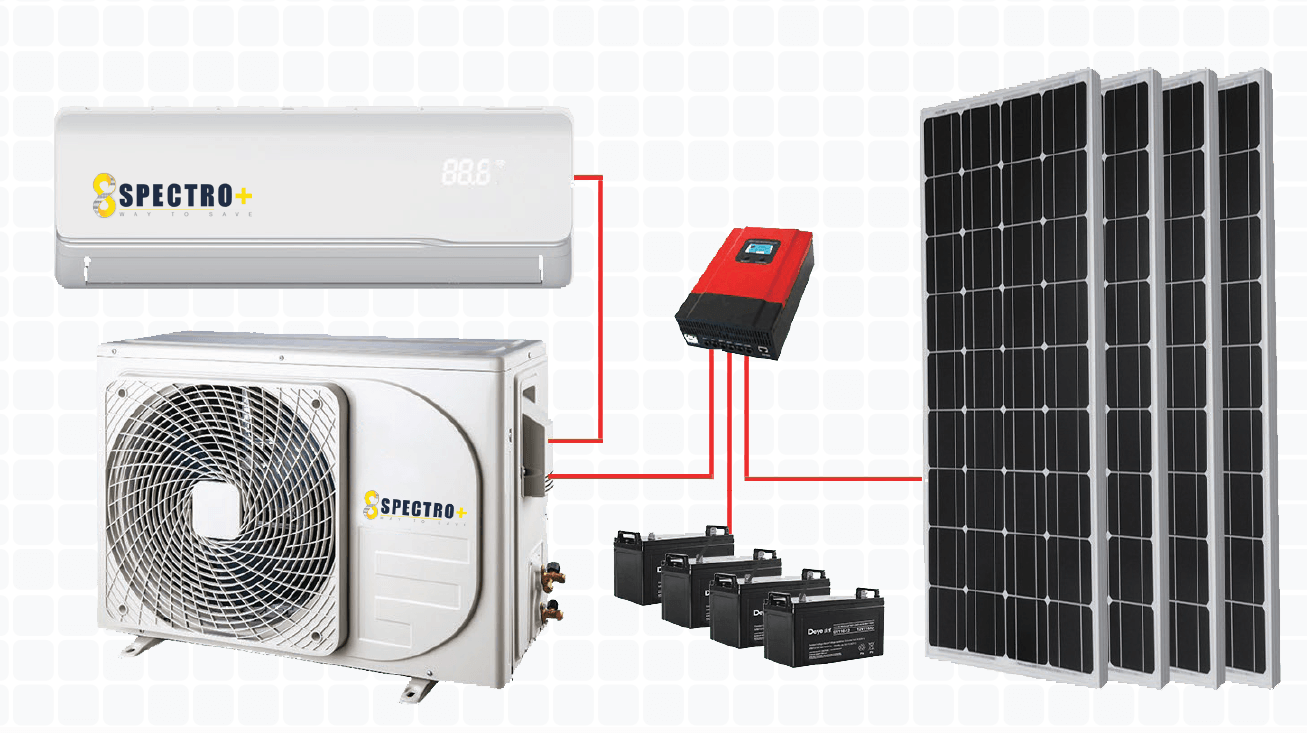 100% DC operation.
Operating temperature range: 10 C° to up to 58 C°.
46V low Voltage protection: prevent battery over-discharge.
Double rotary inverter compressor.
3 stage limited energy consumption.
R410A friendly Refrigerant.
How Spectro+ Solar Full DC Off-Grid works :
SPECTRO+ Solar Full DC Off-Gird using electricity supplied by PV Solar panels and batteries for continuous operation 24/7. During the day the AC will be supplied and powered from the PV panels; on the other hand, the panels are charging the set of batteries to supply the AC with power after the sunset or when the sun will be hiding by clouds or any other reason.
Main components of Spectro+ Solar Full DC off-grid Air Conditioner:
1. Indoor unit:
Remotely controlled, Temperature adjustment, Fan speed adjustment, Air distribution control.
2. Outdoor unit
Compressor, Fully powered by DC current only and Rotary type reliable compressor.
3. Charge controller
4. PV Panels
5. Solar cable
6. AGM Batteries